This weekend was full of some really spectacular festivities at Minneapolis' Guthrie Theater. Nathan had the honor of being one of the performers for the 50th anniversary gala event on Saturday, and I had the honor of attending. It was truly an epic evening.
As sort of a newcomer to the theater scene, it was a great education for me as well. It is incredible how much of an impact this theater has had on many really talented and famous performing artists. And even with quite a number of those individuals involved in the performance it was so clear that they all love what they do and love working with the people of the Guthrie.
There was so much energy and excitement throughout the show. There were video montages of actors such sharing their memories of past work at the Guthrie. There were scenes from Death of a Salesman, Private Lives, The Royal Family, and The Tempest.  There were impassioned performances of "Lot's Wife" (from Caroline, or Change) by Greta Oglesby, "Almost Like Being in Love" by Tracie Bennett,  "Somewhere" (from West Side Story) by Cantus, and the specially commissioned "Hamlet 3.2" (by Shakespeare and Jason Robert Brown) by Brian D'Arcy James and the whole ensemble. The crew all came together again in the end with "Make Our Garden Grow" from Candide.
I came away with this intense desire to learn more about it – to go see shows – to read plays – to learn about these actors. There is truly something so powerful and transformative about the performing arts. Honestly I haven't naturally been in love with them; it's been more of a quest toward something that I know is good for me.  That's why this evening was so fabulous. It was this celebratory sampling of highlights from the theater leaving my palette intrigued, excited, and inspired to pursue it more.
Believe it or not I actually did not set out to write a review of the evening, but I guess it was hard not to.  What I wanted to share was some info about some great programs that the Guthrie has going on. Programs that are definitely a step in the direction of pursuing a deeper understanding of the theater:
1 –  Summer Camps! (for the younger theater enthusiasts in your life)
2 – Play Care! (for the parents AND the younger theater enthusiasts in your life)
Check it out! – Childcare so that you can go see a play.
3 – Tours. This page has some fun resources for peeking behind the scenes at the Guthrie and learning more about the space and goings-on of the theater.
There really are a lot of other things to do at the Guthrie as a family, even if just a stroll around inside the beautiful structure.  Through Nathan's time there in Pinafore and this event, we have had the girls around the place quite a bit and they love it.
It's not just a place to see great theater, it is a place from which to see the beautiful city of Minneapolis in a spectacular way.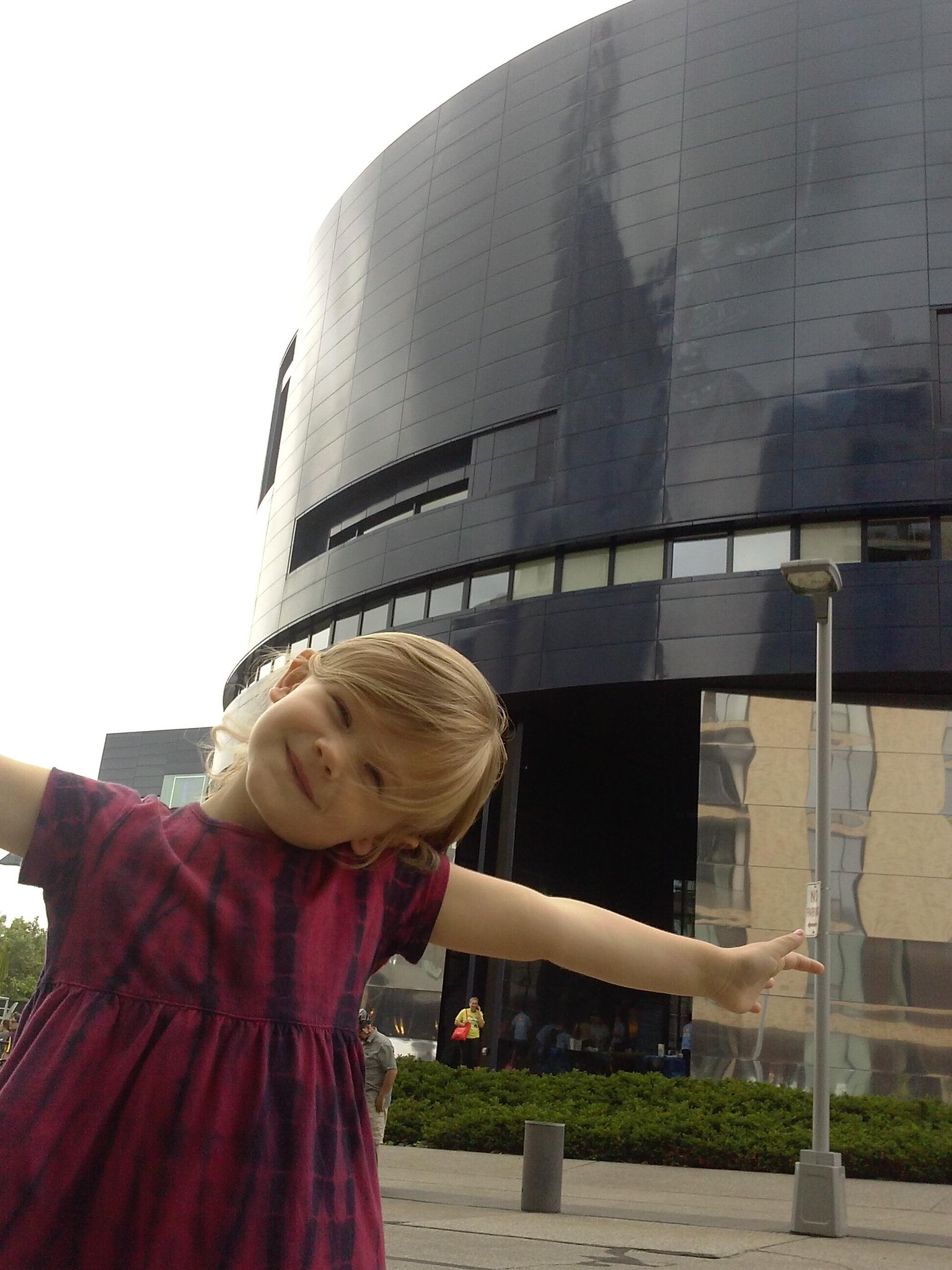 (p.s. I'm finding it rather funny that I totally forgot to mention that Whoopi Goldberg was also on the program.  Yup, she flew down from the ceiling after the two hostesses did a sketch in chicken suits.  Anyway…)
Related articles